Profile
This journal contains content only suitable for those over the age of 18.
Free Account
Created on 2009-05-03 04:25:34 (#231451), last updated 2009-05-11 (436 weeks ago)
2,274 comments received, 55 comments posted
659 Journal Entries, 218 Tags, 0 Memories, 5 Icons

About

Mini Bio
All you really need to know at the moment is that my name is Elise. Or Ellie, if you happen to be a certain someone.
I used to work in an art gallery, but left for various reasons, and now work for Dr. Michael Anders,

master_simon
. If you call his office, I'm usually who'll greet you on the phone. And yes, I've signed a confidentiality agreement for him, so if you're trying to dig up dirt on one of his patients? Don't. Just don't even try to go there.
Oh! And I have good posture, too!
Ellie's Secrets
Ellie's Nexus 100

5_kinks
Table 5.1
1. Spanking
2. Bondage
3. Dirty Talk
4. Voyeurism
5. Exhibitionism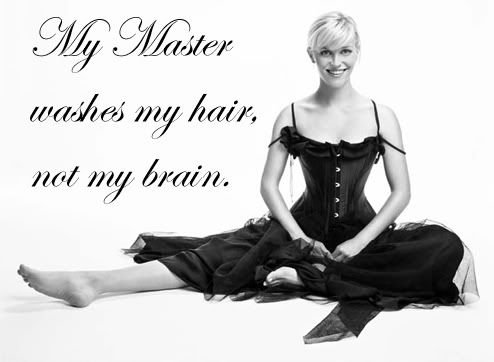 ((OOC Note: A significant portion of this journal is NSFW and posts with such content will be marked appropriately and behind a cut tag. NSFW posts are NC-17 in nature and are intended for an adult (18+) audience only.
Elise/Ellie believes that Dr. Michael Anders and Master Simon are two different men, each in a different part of her life. Of course,

master_simon knows that Elise and Ellie are the same person, but due to the nature of the relationship between Master Simon and Ellie, he can't reveal his mundane identity to her. And Ellie is also taking whatever precautions she can to keep Dr. Anders from finding out about the other part of her life, the one outside of work. So for the love of porridge, please don't decide to let the secret out for her. They'll figure it out in their own good--and fun--time, and all such attempts to force the realization on them sooner will be ignored or deleted, thankyouverymuch.
A
HUGE
thank you to everyone who had kept the identity of her masked Dom a secret!
Elise (Ellie) Masterson is an original character, an art history graduate of Ohio State University and southern Indiana native. After college, she worked for an art gallery in Chicago for close to nine months before encountering "problems" at work. Ellie is a submissive who participates in the BDSM lifestyle, and while working at the gallery, met other with similar interests – unfortunately, not all them were good for her health. While working at the gallery posing as a bondage model for a friend, Alex Von Trier, she'd had the unfortunate luck to meet Matt Wilson, rapist.
Matt had nearly killed her that night, a year ago in early March, and she'd quit the gallery to avoid seeing him. Holed up for a month in her apartment avoiding the world and contemplating suicide, her best friend, Anne Barnes, finally convinced her to get out of bed and go for a walk on a nice Spring day in Chicago. Somewhere along the shore of Lake Michigan, she entered into the Nexus and met her future fiancé,

master_simon
, that day.
Becoming fast friends, Dr. Michael S. Anders had a successful psychiatry practice in Chicago, was at the top of Chicago's Most Eligible Bachelors list, and was also a Dom at Chicago's most exclusive BDSM club, The Tower. When Michael's receptionist and assistant, Greta, unexpectedly quit the Monday after he met Ellie, who was also in dire need of a new job, he hired her and she became his new assistant. Settling into her new job and feeling better about life on the whole and with some prodding from her best friend, she worked up the nerve to apply to The Tower herself, hoping to have an interview with the masked, mysterious Master Simon. Just like her job interview, it went extremely well and she became Master Simon's sole submissive. And little did she know that her employer, Dr. Michael
Simon
Anders, and her Dom, Master Simon, were the same man.
Over the next few months, both of them began a careful dance that intertwined their professional and personal lives, and though Ellie had fallen hard in lust with her Dom, she'd been falling in love with Michael. When he'd presented her with the Nexus Stables as a token of his mutual love for her, she'd been caught between two relationships – or so she thought. Deciding to call off the relationship with Master Simon to be with Michael, she'd agreed to meet him one last time at The Tower. Distraught and tearful, she'd gotten the surprise of her life to find out that Master Simon
was
Dr. Michael Anders, and the two halves of her life finally came together.
A month later, he asked her to marry him while they were bottle-feeding rescued kittens together. It wasn't long after that Ellie moved in with him, and some symptoms she'd been having for weeks – hot, swollen joints and stiffness – couldn't be ignored any longer. The initial diagnosis of systemic lupus erythematosus had been devastating, but after consultation with a rheumatologist, she'd gotten the final diagnosis of rheumatoid arthritis.
Since that time, a lot of her energy has been focused on helping run Michael's practice, managing her disease (with some help from her friends!), and recovering from and rebuilding her life after the rape. Working towards confidence, growth, and strength again, she's currently planning their wedding and opening her own art gallery/museum in the Nexus.))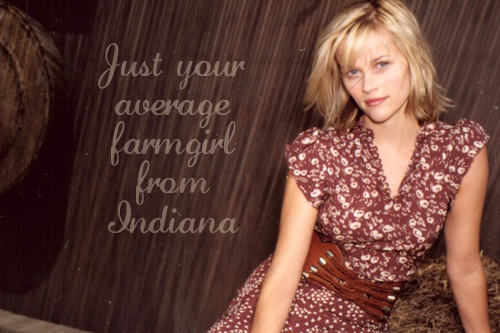 ((Just borrowing Reese Witherspoon for the PB, and
this is all just roleplay, not real life
. The character and ideas are copyright the authors and muns of

master_simon
as well as

simply_ellie
.))
Ellie plays in the following communities:

multiversenexus

lunatic_cafe

thedressingroom

nexus_stables

sixwordstories

ninkasi
Feeds:

d_m

dmooc_lj

sages_lj

Connect
alternative lifestyle
,
animal rescue
,
are your interests lj-approved?
,
art
,
attention to detail
,
bdsm
,
bondage
,
cats
,
chicago
,
collars
,
consent
,
control
,
corsets
,
cuffs
,
d/s
,
discretion
,
domination
,
dreams
,
ds
, exploring limits,
fantasies
,
female submission
,
fetish
,
foursomes
,
gags
,
honesty
,
horses
,
innocence
,
integrity
,
kink
,
kitten
,
kittens
,
leather
,
lifestyle
,
m/s
,
male domination
,
manacles
,
masks
,
master-slave relationships
,
master/slave
,
nexus stables
,
nudity
,
obedience
,
oral sex
,
original characters
,
pets
,
positive reinforcement
,
power dynamics
,
power exchange
,
ravishment
,
restraints
,
role playing
,
role-playing
,
roleplaying
,
ropes
,
rough play
,
rough sex
,
safe sane and consensual
,
safe words
,
safewords
,
scenarios
,
scenes
,
sex
,
sex toys
,
sexual fantasies
,
shibari
,
siamese cats
,
spanking
,
spreader bars
,
sub-space
,
submission
,
submissive
,
submissives
,
tabbies
,
threesomes
,
total power exchange
,
toys
,
trust
,
verbal bondage

People
[View Entries]

Communities
[View entries]

Member Of (8):

Subscriptions (5):

Administrator Of (4):

Feeds
[View Entries]

Subscriptions (0)

Linking
To link to this user, copy this code:
On Dreamwidth:
Elsewhere: